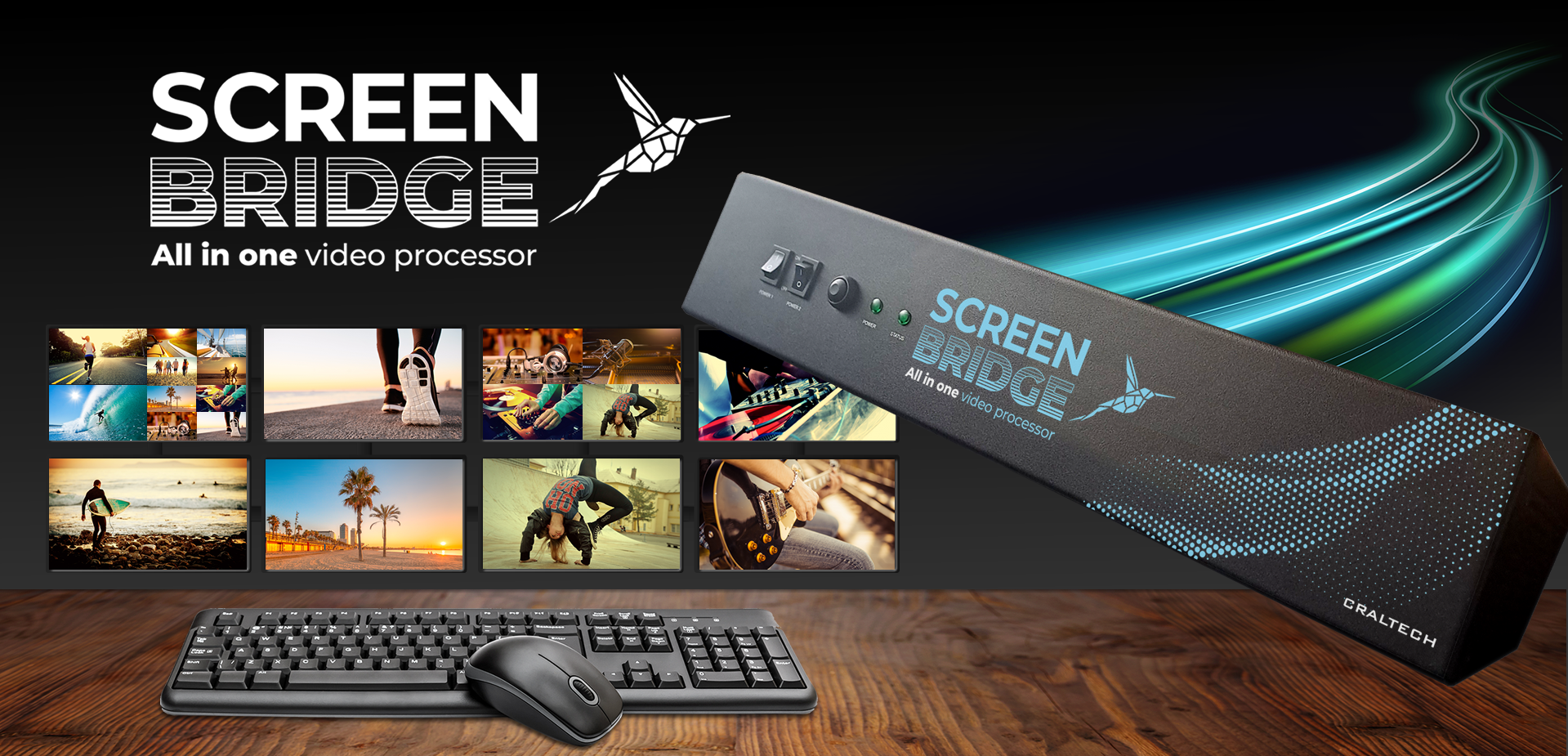 All in One Video Processor
Introducing ScreenBridge, the revolutionary All-in-One Video Processor. Designed with cutting-edge Matrix, Switcher, Multiviewer, KVM, and VideoWall options, it delivers unparalleled performance.

Seamlessly select and upload a MOD, effortlessly controlling and managing all your sources. With comprehensive features and uncompromising solutions, ScreenBridge empowers high-end staging and premium system integration.

Its robust and stable design ensures scalability, making it perfect for large control rooms, government institutions, mission-critical environments, conference rooms, live events, corporations, and sports. Discover limitless possibilities with ScreenBridge—a future-proof solution that guarantees unmatched versatility and innovation and maximize your potential.

Choose from ScreenBridge models offering up to 16 inputs and 16 outputs (2U) or 24 inputs and 24 outputs (3U). Depending on the MOD installed, these configurations can be effortlessly adapted for single screens, Multiviewer, or KVM options.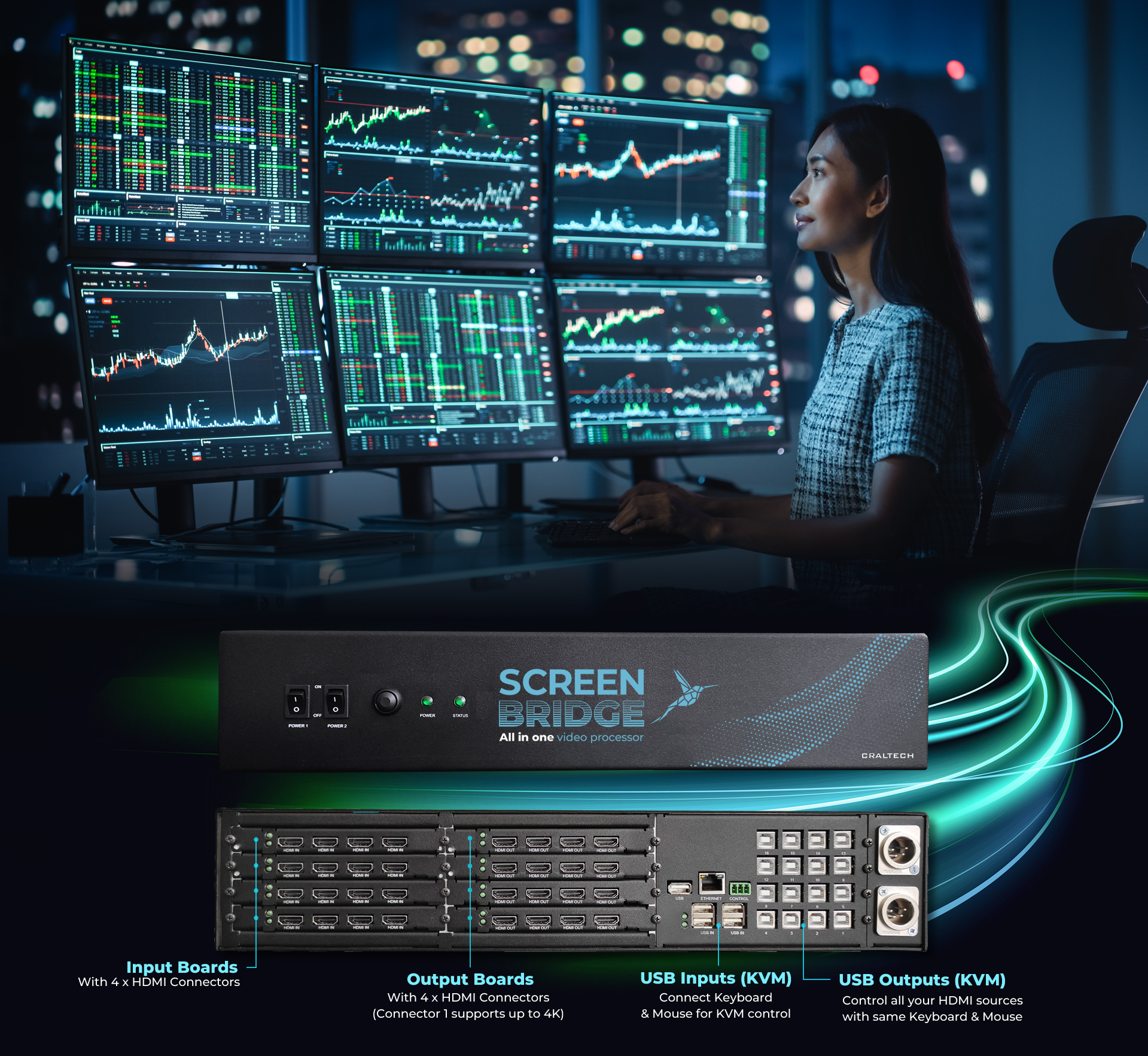 Unlimited possibilities
in a future-proof solution
Discover the limitless potential of ScreenBridge modular system, empowering you to design and build your own tailored solution. With versatile I/O cards accommodating various connectivity requirements, customization has never been easier.

ScreenBridge utilizes FPGA (Field Programmable Gate Array) technology as a hardware-based solution. Its high-performance scaling engine and 10-bit processing guarantee state-of-the-art image quality and maximum reliability.

As your needs evolve, the ScreenBridge grows with you, allowing seamless upgrades and refits in the future. This not only provides cost savings but also ensures continuity and familiarity with the system.

The ScreenBridge Processor System offers complete flexibility, ensuring it can be fully customized to match the unique requirements of any project or event.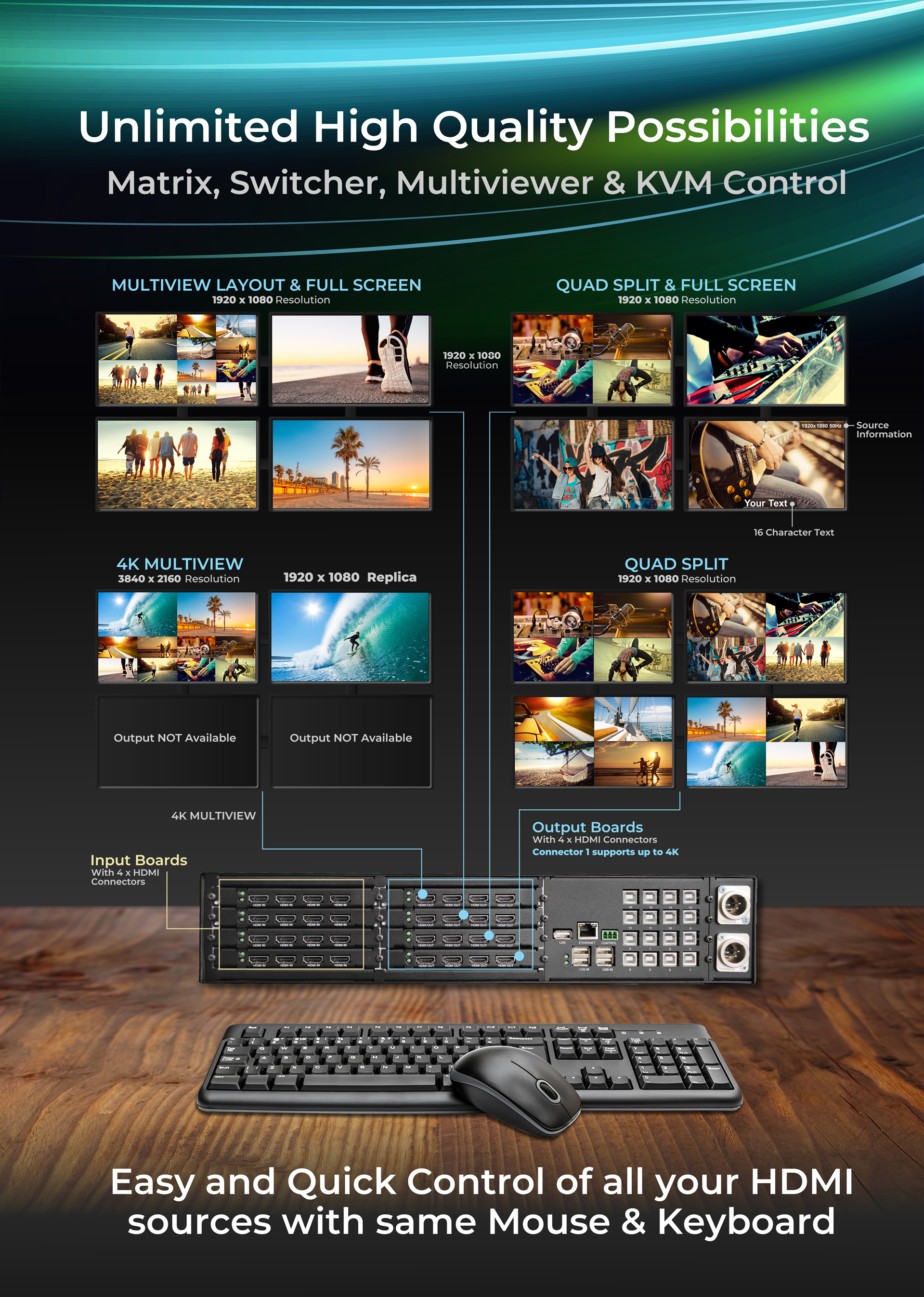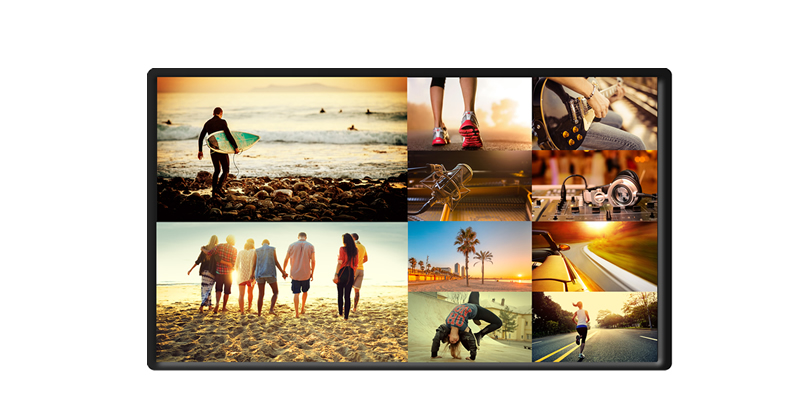 Multiview
Experience the versatility of the ScreenBridge Multiview MOD, offering a unique dual feature for both traditional matrix viewing and customizable layouts with your sources. Whether you prefer a full image, a Quad-Split, or a Multiview Layout, ScreenBridge enables you to display them effortlessly on any screen.

When you invest in a ScreenBridge, you are essentially acquiring multiple systems in one. This powerful and future-proof solution ensures cutting-edge multiple source viewing capabilities.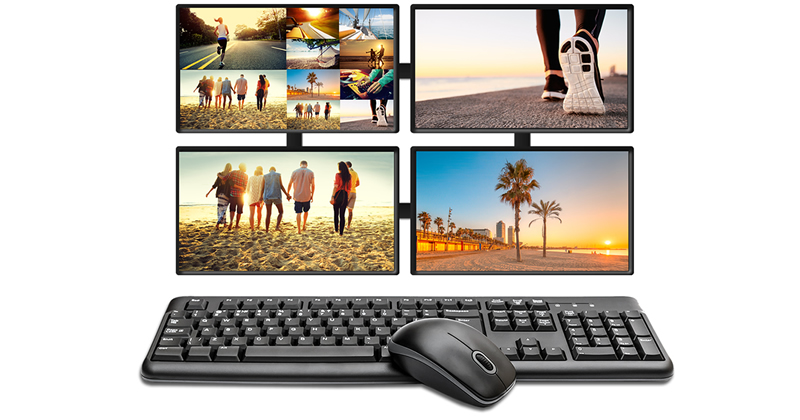 KVM
Upgrade your ScreenBridge with the KVM MOD and enjoy seamless control of all your sources using just one mouse and keypad. With intuitive touch commands, mouse control, and exceptional color and clarity, the ScreenBridge puts you in complete command of your control room or installation from any location in the room.

Experience full and total control with no more than 2/3 gestures. Effortlessly view and switch between sources on any screen using mouse and keyboard control. Simplify your workflow and maximize efficiency with the ScreenBridge KVM MOD.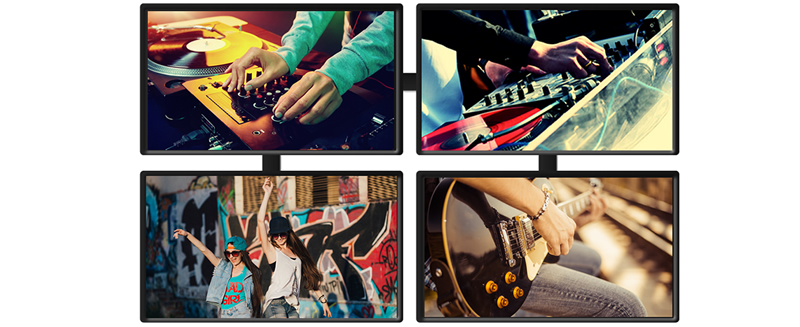 MATRIX
ScreenBridge is the ultimate solution for large monitoring projects, enabling you to switch a standard single image on any screen effortlessly. With two models available (16 Inputs/Outputs in a 2U form factor and 24 Inputs/Outputs), the input signal is automatically detected and can be routed to any output using our high-quality 10-bit image processing engine.

Each input can integrate a UMD (Under Monitor Display) and signal information for enhanced functionality.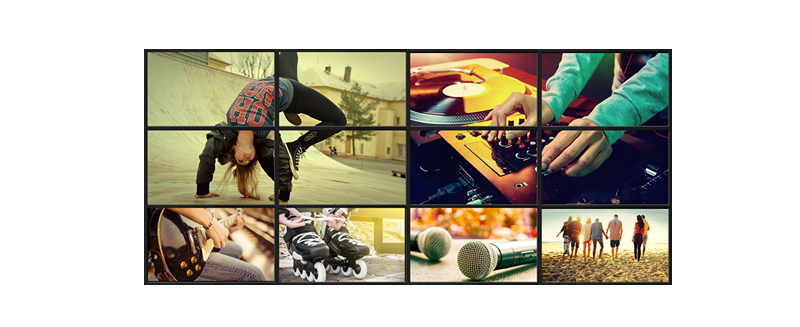 Videowall
Use multiple screens to display one of your signals. Customize the size and correct edge bezels to achieve the perfect visual display. With just one ScreenBridge unit, you can effortlessly manage multiple video walls.

This multi-screen presentation system ensures exceptional performance with minimal delay. The VideoWall MOD enhances presentation experiences in high-end venues like auditoriums, conference rooms, live events, lobbies, and sports arenas.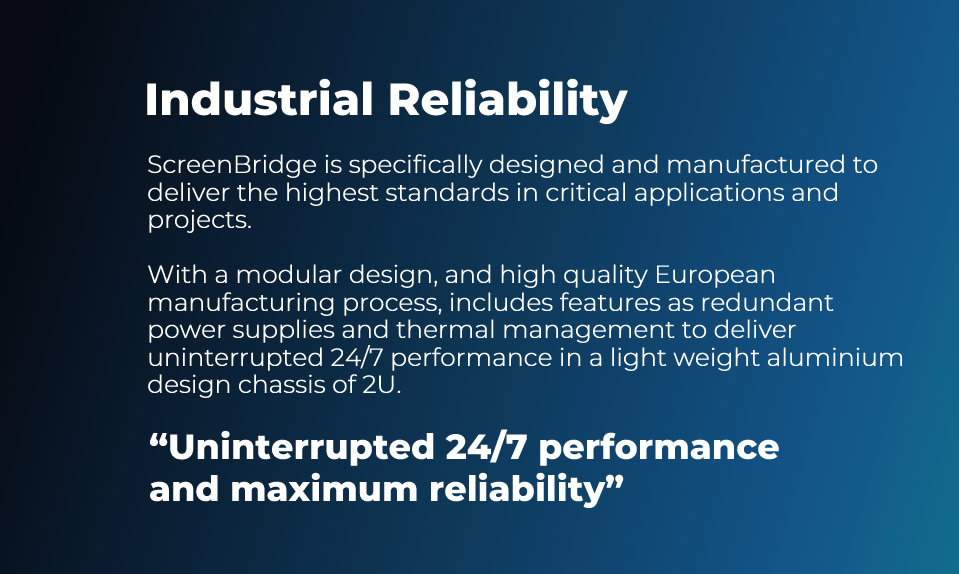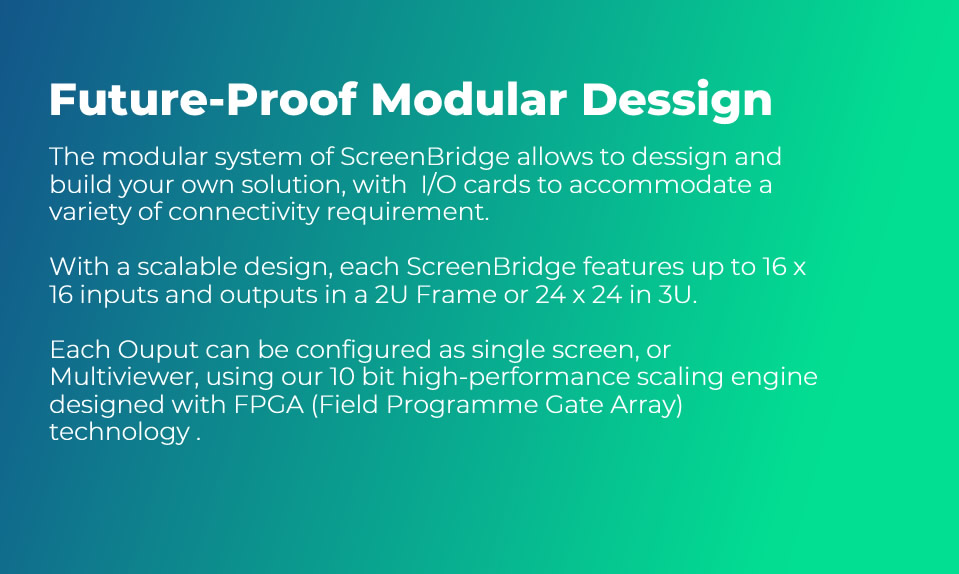 Display and control your sources with two versions available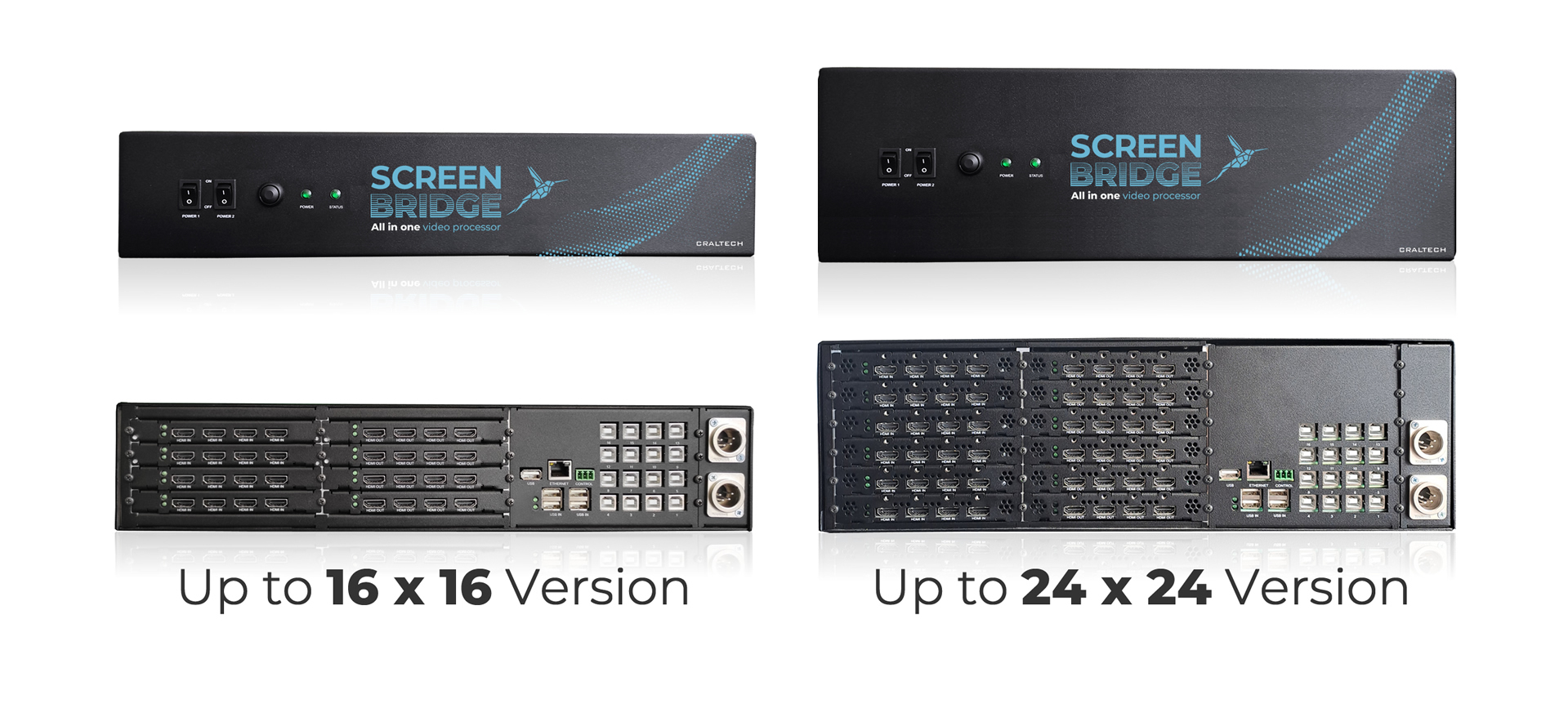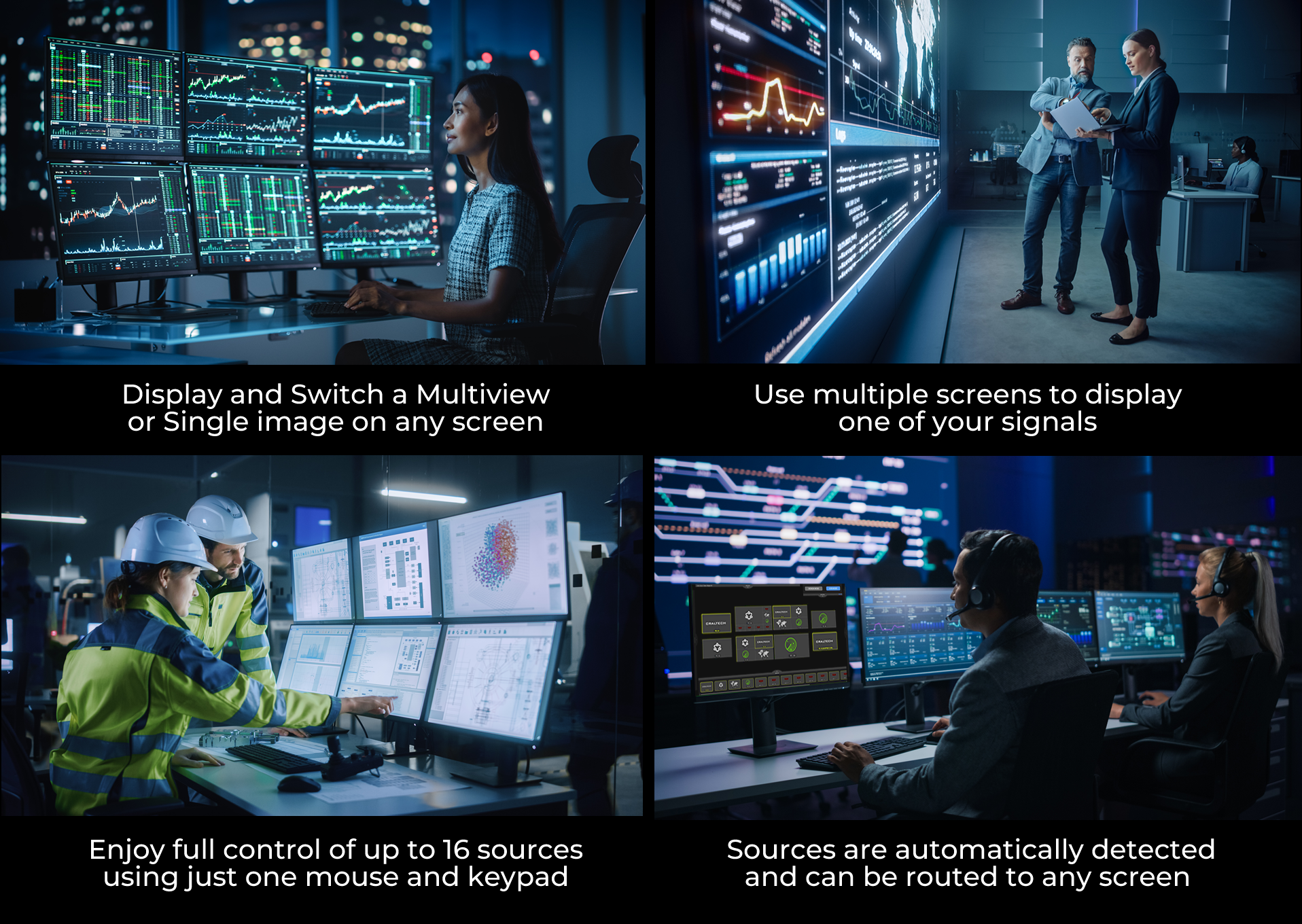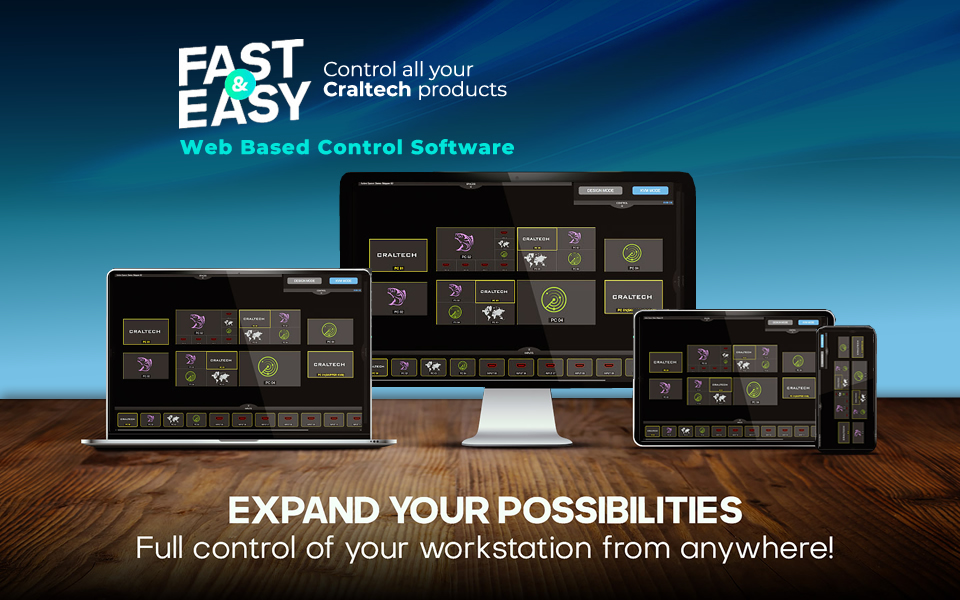 Flexible and Easy to use, ScreenBridge MODS can be used in a wide range of applications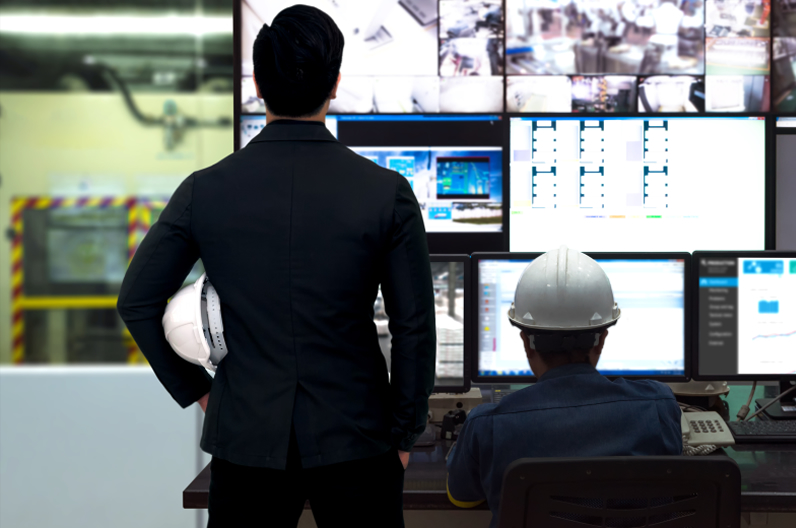 Industry and Control Rooms
- Quality Control
- Engineering Departments
- R&D Departments
-Control Rooms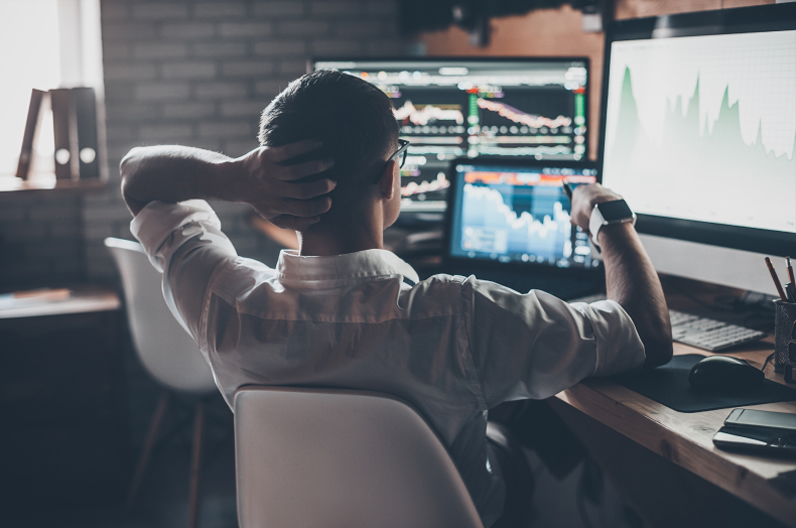 Stock and Banking Market
- Banking control rooms and offices
- Stock Market & Brokers control rooms
- Cryptocurrency Servers and control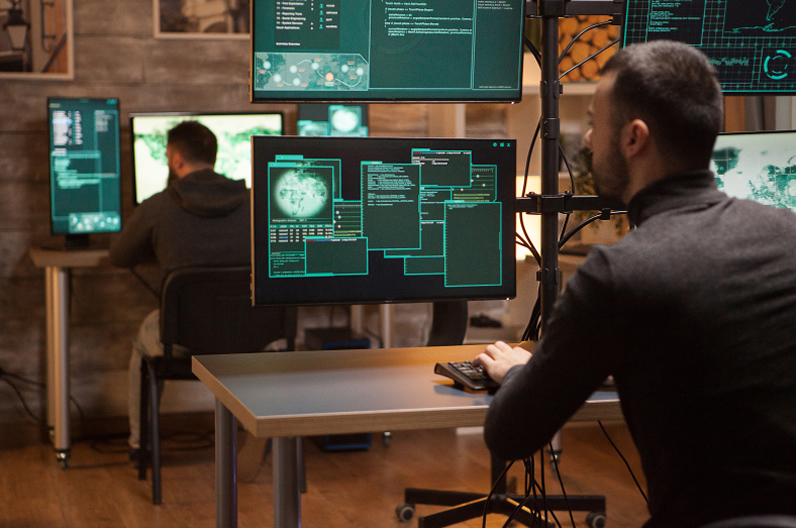 Engineering & Design
- Engineering Departemnts
- Software and games design
- Design & Modeling Departments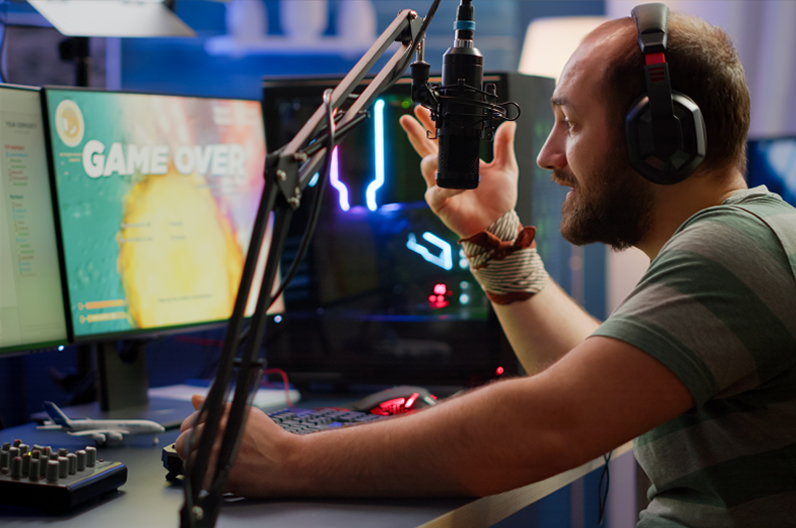 Live Stream and e-Sports
- Live Stream Set Up
- e-Sportes
- Gaming & Software Dessign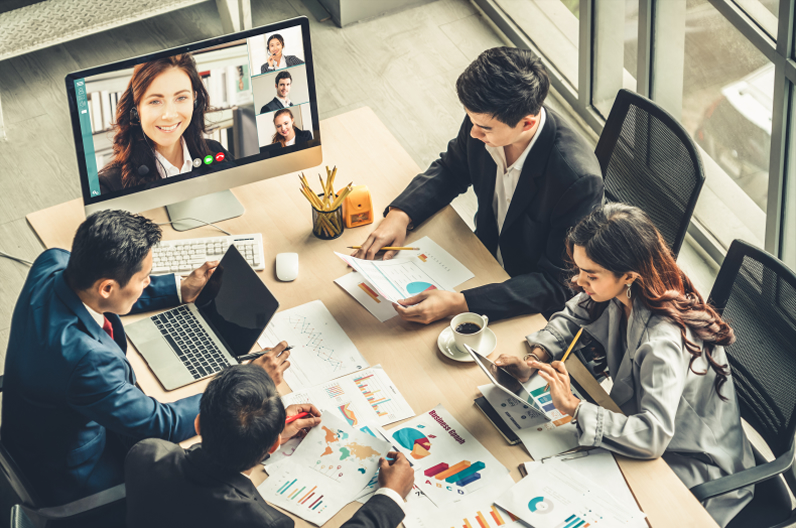 Corporate & Presentations
- Presentations & Conferencing
- Events
- Training facilities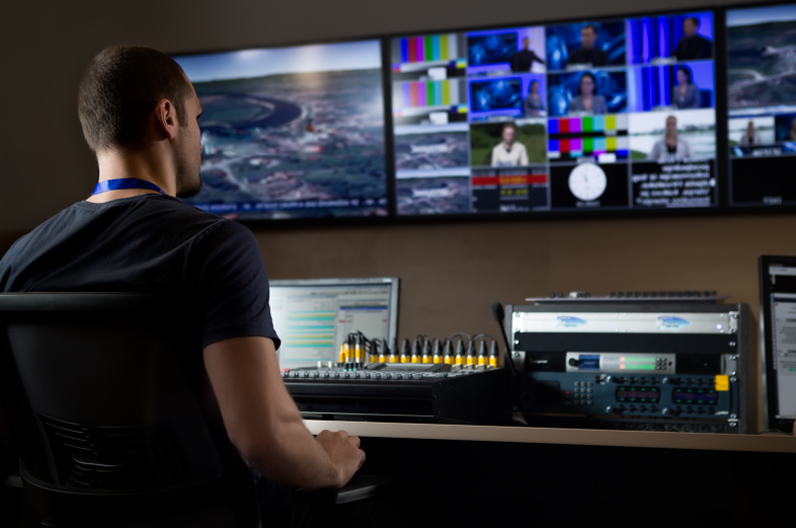 Broadcast
- Control Rooms
- KVM Remote control optimization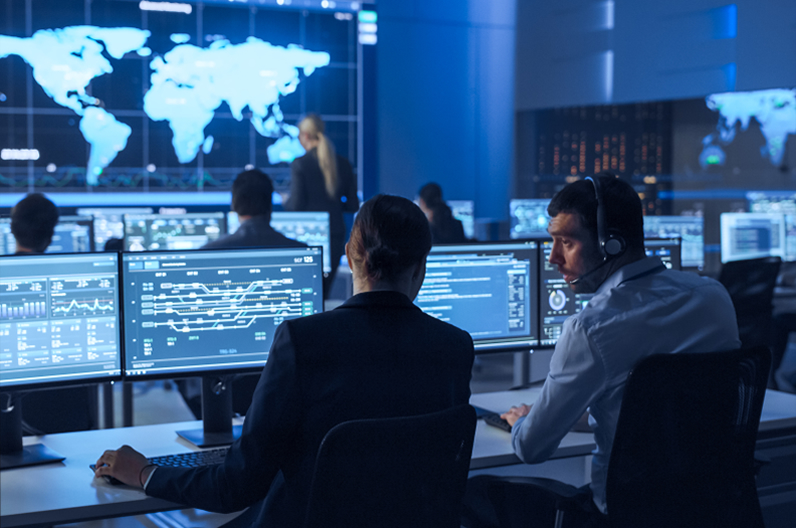 Government
- Courtrooms
- Mission critical environments
- Control rooms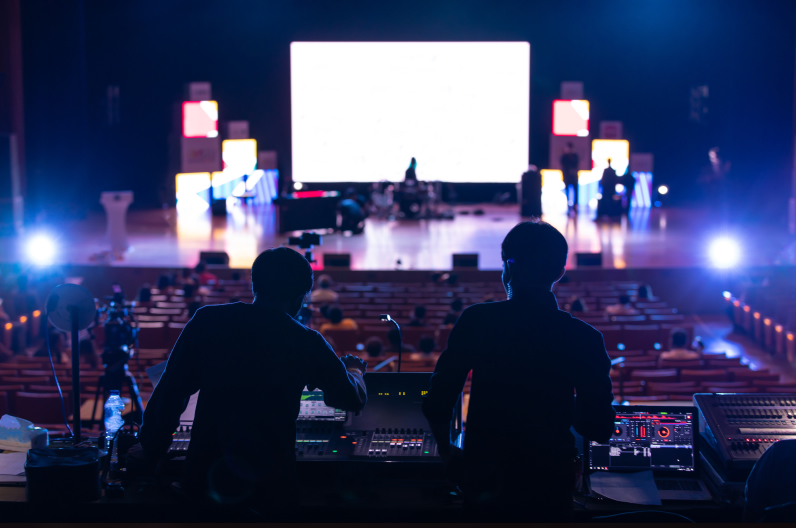 Rental, Staging & Live Events
- Conferences & Corporate events
- Multi-screen live events
- Casinos
- Stadiums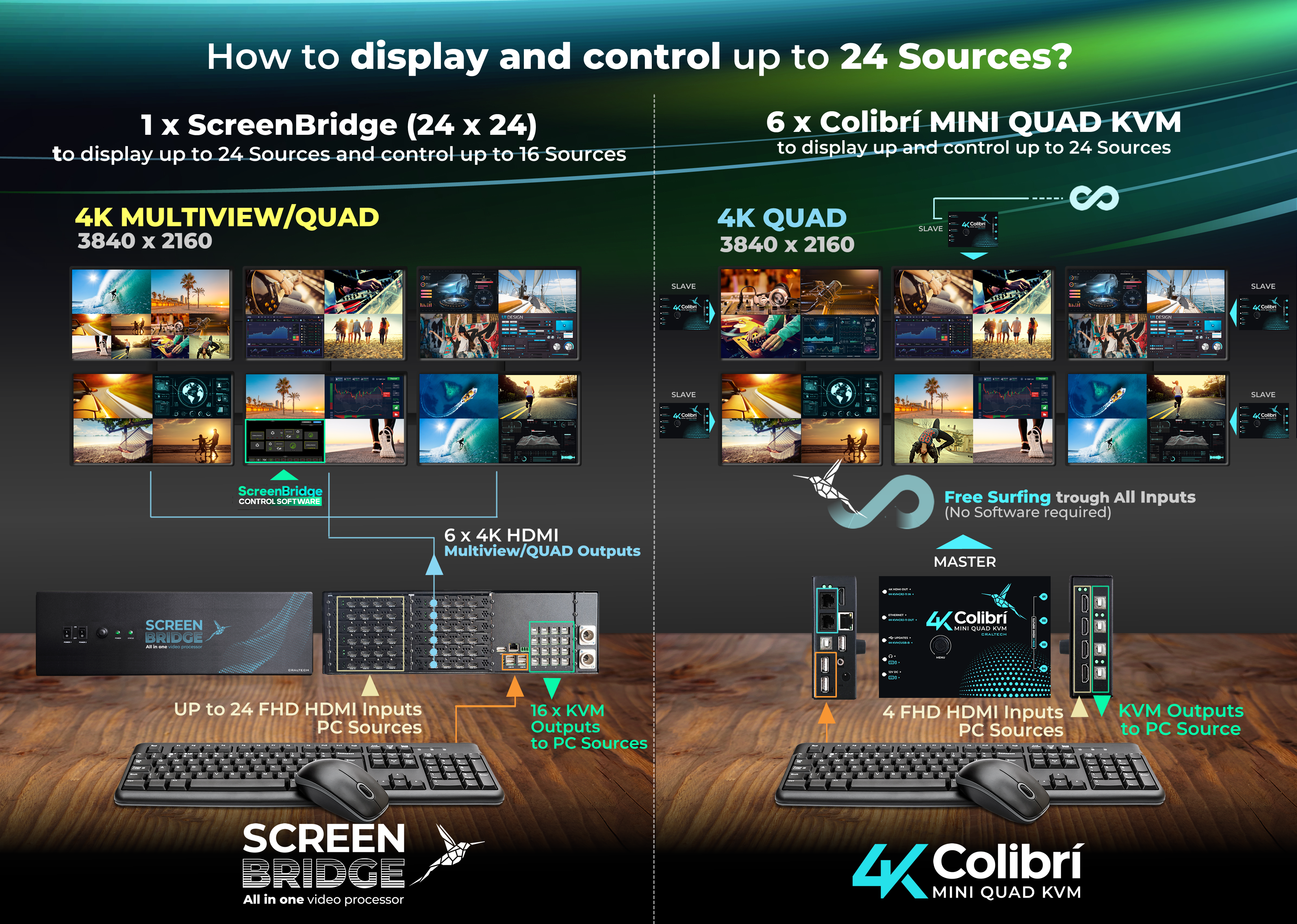 ---