And much more ...
SLX monitors come packed with features designed to meet the demanding needs of broadcast professionals, including HDR, 3DLUT calibration, waveforms and vectorscope, signal alarms, and so much more. SLX monitors boast a powerful 12-bit image processing engine, ensuring that every detail of your content is accurately captured and displayed with exceptional clarity and precision.

With the high brightness panels, you can count on these monitors to deliver accurate, vivid colors and sharp images, even in the most challenging lighting conditions. And with HDR 3DLUT calibration, you can be sure that your colors are always accurate and consistent, regardless of the lighting environment. The built-in waveforms and vectorscope provide valuable tools for ensuring that your signal is accurate and your colors are balanced. And with signal alarms, markers, tallys, Audio level meters, false colour, focus assist and other features you can stay on top of any issues that arise during your broadcast, ensuring that you always deliver a flawless performance.

SLX monitors are also packed with additional features to make your job easier, including Quad-split and picture-by-picture functions, easy to use configuration SNMP compatible software and integrate user configurable direct keys and encoder to easy navigate through the OSD menu. Any adjustment can be located in a direct key, to access functions just with a press, and keys LED lights can be turned off if required for dark environments. With easy-to-use controls and a sleek design, these monitors are a joy to use.

SLX-12G Monitors also include an SFP module slot, adapt them to your needs and easily expand your input options with our optional SFP modules, including optical fiber, HDMI, and accepts IP SMPTE-2110 and IP SMPTE-2022 modules too, making it easier than ever to integrate into your existing IP infrastructure. With the ability to add more inputs in the future, you will never have to worry about limitations when it comes to your broadcast setup.

Upgrade to our high brightness Broadcast monitors today and experience the ultimate in flexibility, adaptability, and cutting-edge technology - the perfect choice for any professional broadcast setup.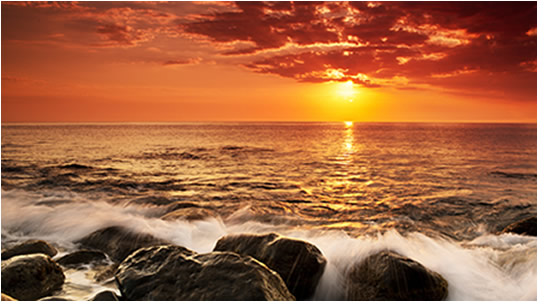 HDR Pre-visualization
HDR Pre-visualization (HLG, PQ, SLOG) with tetrahedral LUT interpolation engine of 4.913 points (17x17x17)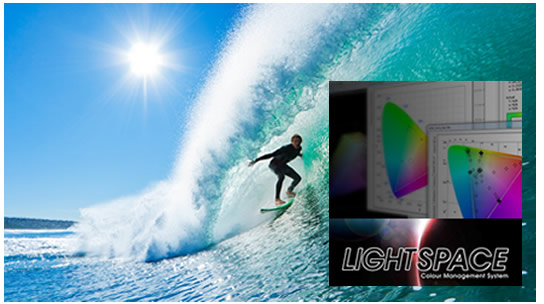 3D LUT
3D LUT Color Management options for accurate reproduction of all standard sources (Rec709, EBU, SMPTE-C and DCI) and custom color spaces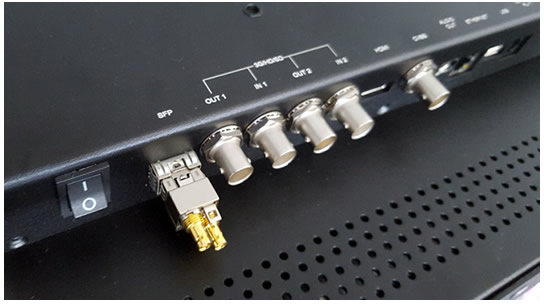 Slot SFP
Adapte sus monitores a sus necesidades, seleccione uno de los módulos SFP opcionales (fibra óptica, HDMI, ...) y añada más entradas en el futuro! AHORA Disponible IP SMPTE-2110 y IP SMPTE-2022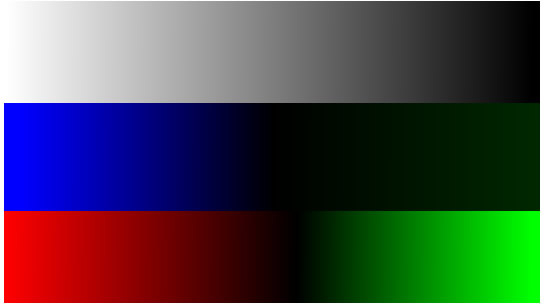 Procesado de imagen a 12 bit
Procesado de imagen a 12 bit de calidad superior que ofrece degradados suaves y sin bandas.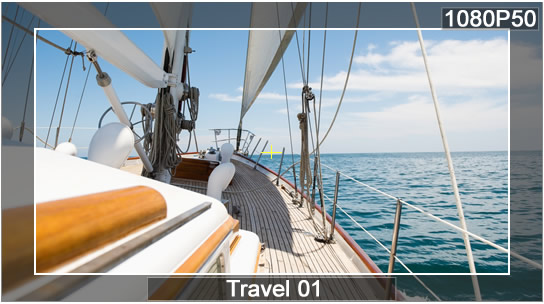 Marcadores
Gran variedad de marcadores y security areas disponibles con selección de color y nivel de transparencia de cortina. Posibilidad de personalizar su marcador si los marcadores estándar no se adaptan a sus necesidades.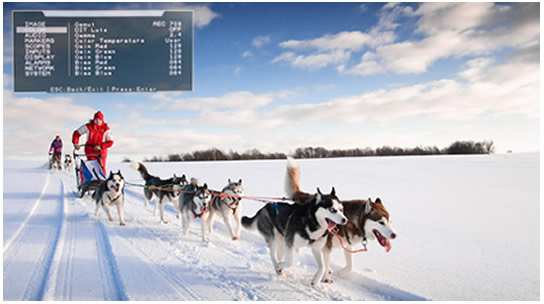 Ajuste de temperatura de color y Gamma
Ajustes de colorimetría broadcast profesional, con corrección de gamma y selección de temperatura de color (5600K, 6500K, 9300K y User con ajustes RGB, Gain y Bias)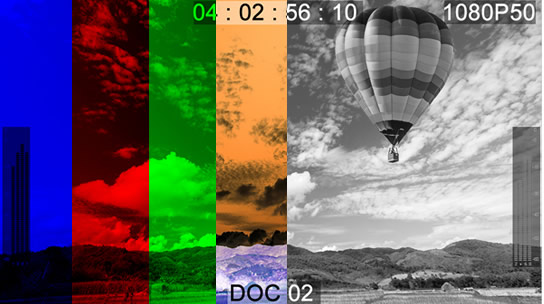 Blue, Red and Green Only, y Monochrome
Blue Only, Red Only, Green Only, Blue All, Red All, Green All, Monochrome y Inverse.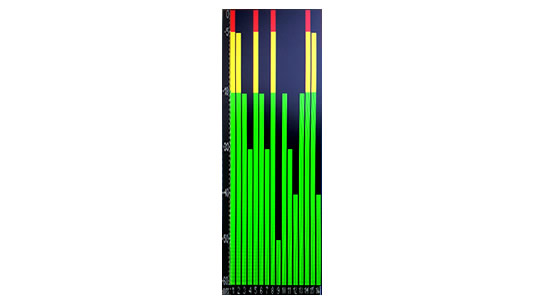 16 Canales Audio Level Meter
Muestre hasta 16 canales Audio Level Meters con un amplio rango de opciones (Todos juntos, separados en pares-impares,.. Nivel amarillo y rojo seleccionable y 2 tamaños diferentes disponibles.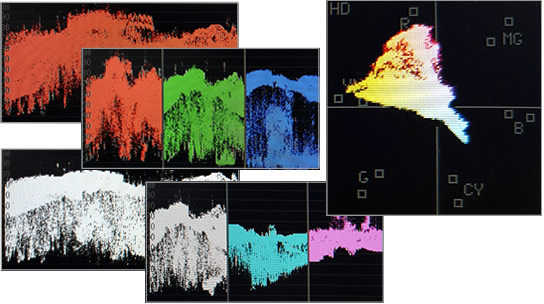 Monitor de onda y vectorscopio
Monitor de onda y vectorscopio a tiempo real. Monitor de onda seleccionable entre RGB, R, G, B, YCbCr, Y, Cb, Cr y 2 tamaños distintos de los scopes. Coloque sus scopes donde quiera en cada uno de los quadrantes.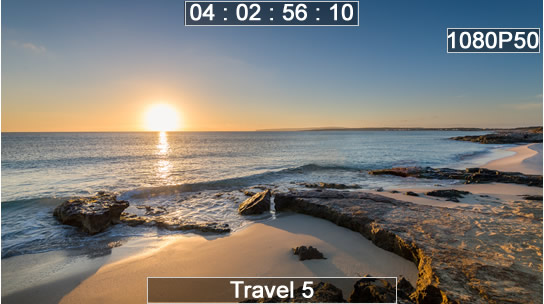 Timecode e Información de formato
ATC Timecode e informacion de formato de video en pantalla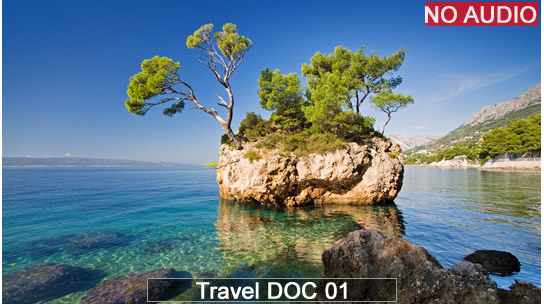 Alarmas
Alarmas en pantalla de video y audio con color y tiempo seleccionable. No Input, Black Image, No Audio, Silence.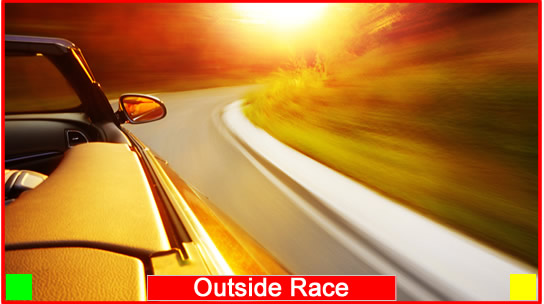 Tally y UMD
Tally Rojo, Verde y ambar y 16 caracteres UMD compatibles con TSL 3.1 y TSL 5.0. Tres modos de tally disponibles: Square, Border y UMD (pueden activarse todos a la vez)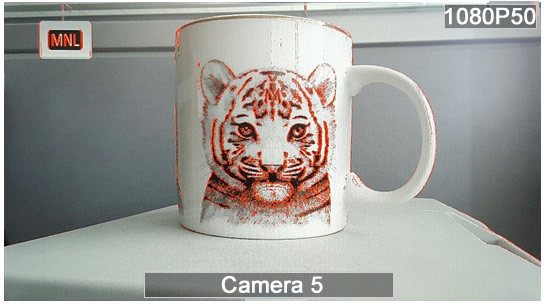 Focus Assist
Focus assist ajustable. Múltiples colores diferentes.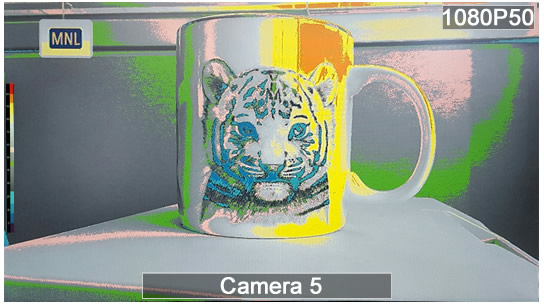 False color
Compruebe la exposición de la imagen utilizando la herramienta False color.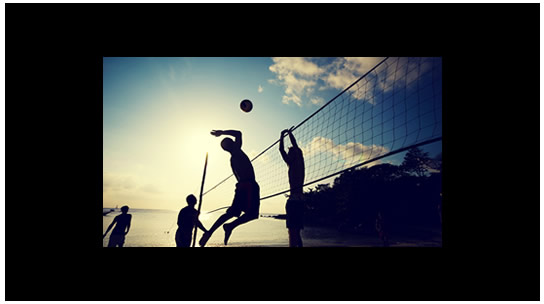 1:1 Pixel Mapping
Mapeo de píxeles 1:1 de las fuentes cuya resolución es diferente a la resolución nativa del panel.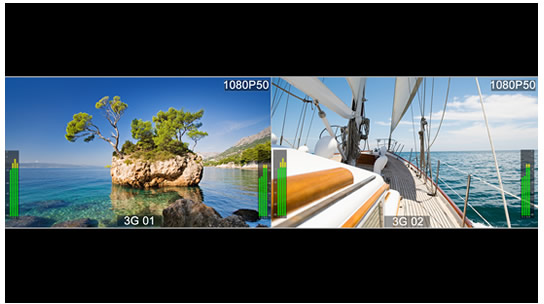 PaP - Picture and Picture
Picture and Picture de sus señales SDI con todos los scopes y ajuste de tamaño de imagen.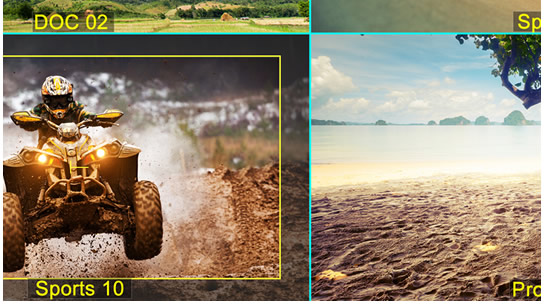 Color de Borde y Texto seleccionable
Color de Borde y texto seleccionable. Colores disponibles: negro, blanco, rojo, verde, azul, cian, magenta, amarillo y 7 niveles de gris.


Encoder & teclado con Doble Funcionalidad
Encoder para navegar fácilmente a través del menú OSD, y teclas directas con doble funcionalidad (fija/configurable). Active [Fn] Mode para usar las teclas con sus configuraciones personalizadas y acceda a sus ajustes favoritos más rápidamente. Las luces de las teclas pueden desactivarse si es necesario para entornos oscuros.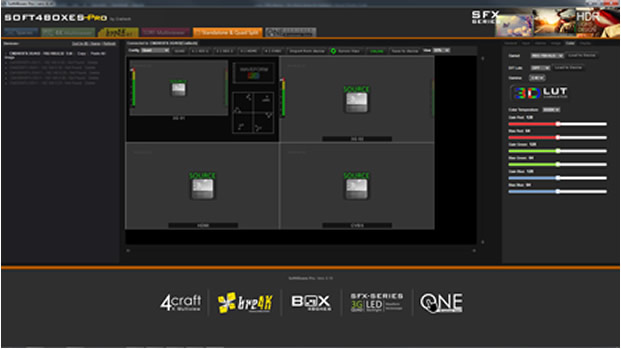 Soft4Boxes Pro Software de control
Soft4Boxes Pro es nuestro nuevo software para controlar los monitores de las series SFX (Stand Alone y quad-split). S4B PRO es una interfaz intuitiva y fácil de usar "drag & drop". * Haz click para más información!