- 8,9" LED Backlight LCD Monitor
- Entradas 3G/HD/SD-SDI Autosensing con loops activos, HDMI, Slot Modulo SFP, CVBS
- Puramente basado en Hardware (Sin Pc, Sin disco duro)
- Ahorro de espacio, sin ventiladores, eficiencia energética y ligero diseño en aluminio
- Robusto sistema para una fácil integración
- Ángulos de visión totales
- Procesado de imagen a 12 bit
- Control rápido: Teclas configurables por el usuario y encoder
- Ajuste de brillo, contraste y saturación
- Bajo retardo de procesamiento
- Selección de relación de aspecto (4:3, 16:9)
- Gamma correction
- Backlight adjustment
- Ajuste de temperatura de color (5600K, 6500K, 9300K and User (R, G, B Gain and Bias adjustment))
- Blue Only / Monochrome
- Marcadores
- 16 Canales de Audio Level Meters (embedded audio)
- UMD & Tally
- Forma de onda y vectorscopio a tiempo real
- Seleccionable RGB, R, G, B, YCbCr, Y, Cb, Cr forma de onda
- Seleccionable transparencia de todos los scopes y Audio level Meters
- Focus assist
- False color
- 1:1 Pixel Mapping
- Robusto y ligero diseño en aluminio

Ajuste profesionales para Broadcast
Estos monitores disponen de todas las características profesionales tales como UMD y Tally, Blue Only, Relación de aspecto seleccionable, marcadores, monitor de forma de onda y vectorscopio a tiempo real (SDI 1 y SDI 2), 16 canales Audio level meters, alarmas, timecode, ajuste de backlight y temperatura de color (5600K, 6500K , 9300 K, y la ganancia RGB y el ajuste Bias),... Toda la gama SFX-3G integra teclado frontal con teclas configurables por el usuario y encoder. Cualquier ajuste del menú puede configurarse en una de las teclas directas, para acceder a las funciones más rápidamente, la iluminación de las teclas se puede desactivar si es necesario para entornos oscuros.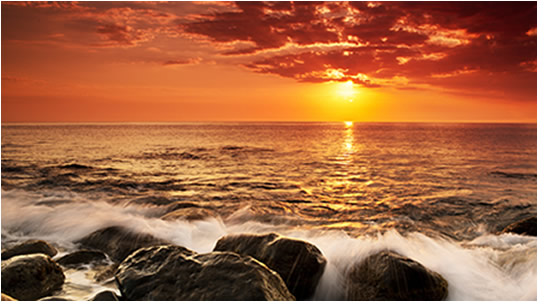 HDR Pre-visualization
HDR Pre-visualization (HLG, PQ, SLOG) with tetrahedral LUT interpolation engine of 4.913 points (17x17x17)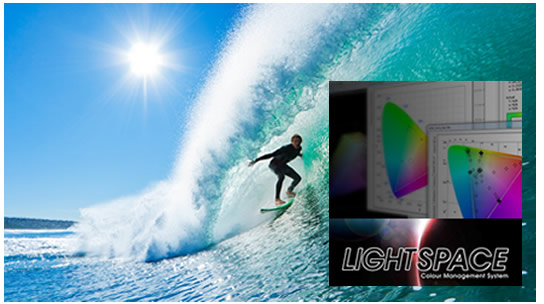 3D LUT
3D LUT Color Management options for accurate reproduction of all standard sources (Rec709, EBU, SMPTE-C and DCI) and custom color spaces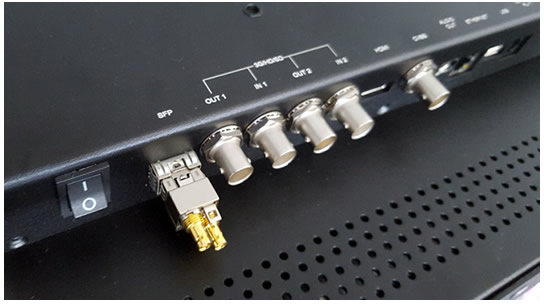 Slot SFP
Adapte sus monitores a sus necesidades, seleccione uno de los módulos SFP opcionales (fibra óptica, HDMI, ...) y añada más entradas en el futuro! AHORA Disponible IP SMPTE-2110 y IP SMPTE-2022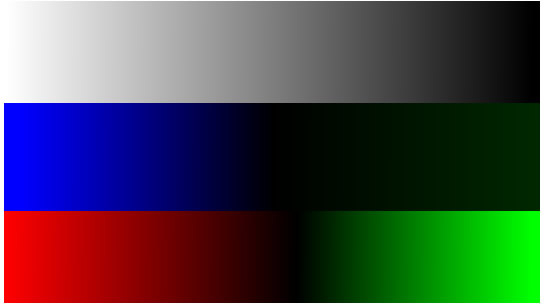 Procesado de imagen a 12 bit
Procesado de imagen a 12 bit de calidad superior que ofrece degradados suaves y sin bandas.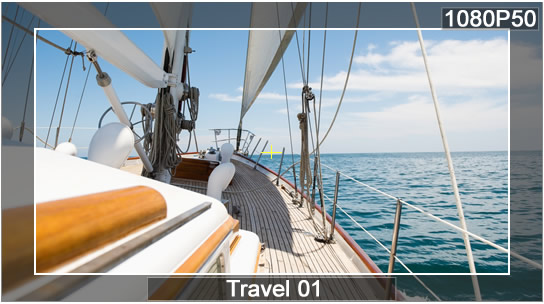 Marcadores
Gran variedad de marcadores y security areas disponibles con selección de color y nivel de transparencia de cortina. Posibilidad de personalizar su marcador si los marcadores estándar no se adaptan a sus necesidades.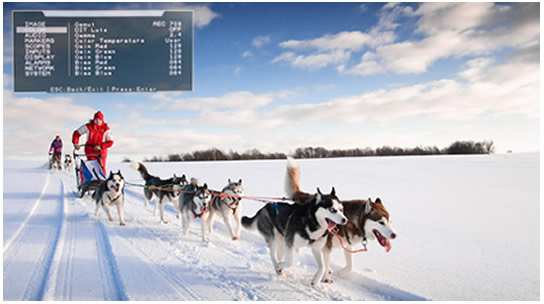 Ajuste de temperatura de color y Gamma
Ajustes de colorimetría broadcast profesional, con corrección de gamma y selección de temperatura de color (5600K, 6500K, 9300K y User con ajustes RGB, Gain y Bias)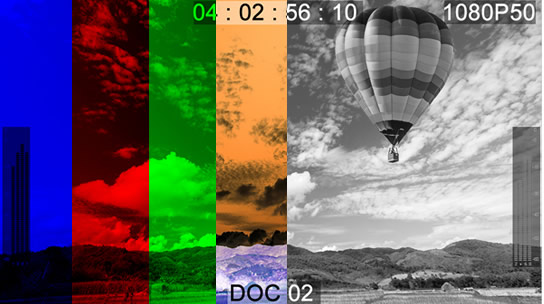 Blue, Red and Green Only, y Monochrome
Blue Only, Red Only, Green Only, Blue All, Red All, Green All, Monochrome y Inverse.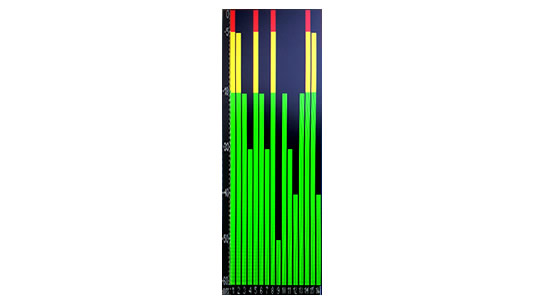 16 Canales Audio Level Meter
Muestre hasta 16 canales Audio Level Meters con un amplio rango de opciones (Todos juntos, separados en pares-impares,.. Nivel amarillo y rojo seleccionable y 2 tamaños diferentes disponibles.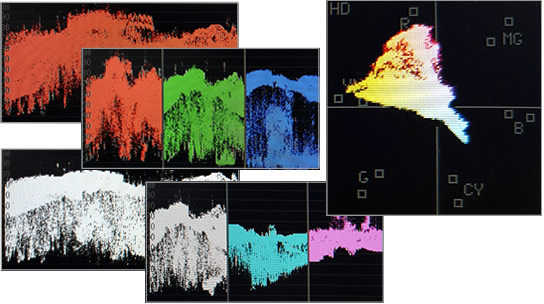 Monitor de onda y vectorscopio
Monitor de onda y vectorscopio a tiempo real. Monitor de onda seleccionable entre RGB, R, G, B, YCbCr, Y, Cb, Cr y 2 tamaños distintos de los scopes. Coloque sus scopes donde quiera en cada uno de los quadrantes.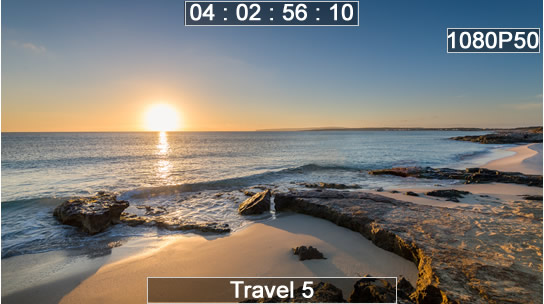 Timecode e Información de formato
ATC Timecode e informacion de formato de video en pantalla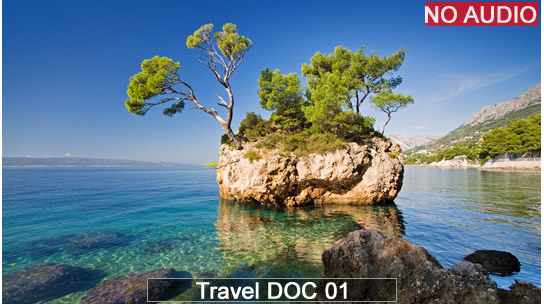 Alarmas
Alarmas en pantalla de video y audio con color y tiempo seleccionable. No Input, Black Image, No Audio, Silence.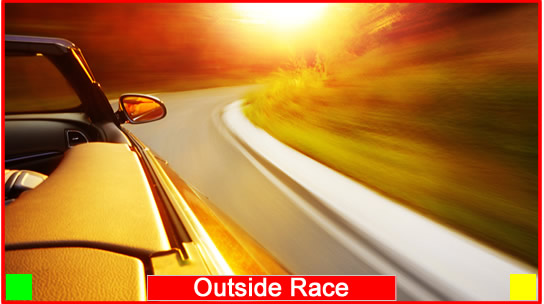 Tally y UMD
Tally Rojo, Verde y ambar y 16 caracteres UMD compatibles con TSL 3.1 y TSL 5.0. Tres modos de tally disponibles: Square, Border y UMD (pueden activarse todos a la vez)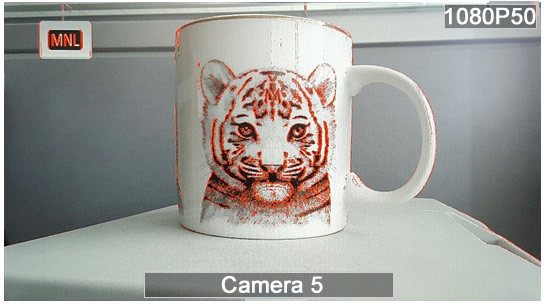 Focus Assist
Focus assist ajustable. Múltiples colores diferentes.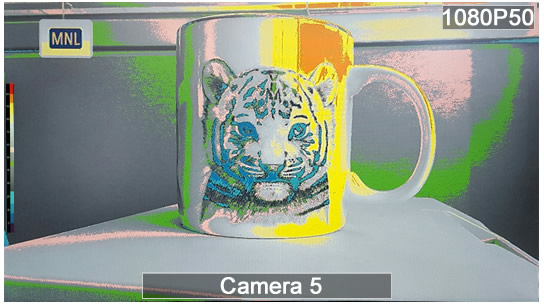 False color
Compruebe la exposición de la imagen utilizando la herramienta False color.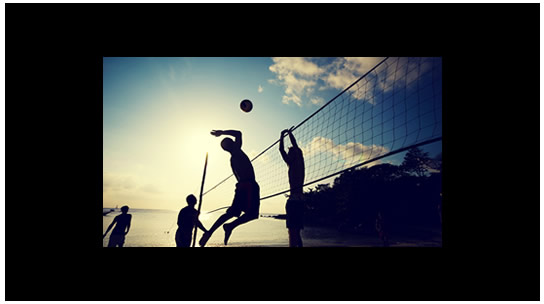 1:1 Pixel Mapping
Mapeo de píxeles 1:1 de las fuentes cuya resolución es diferente a la resolución nativa del panel.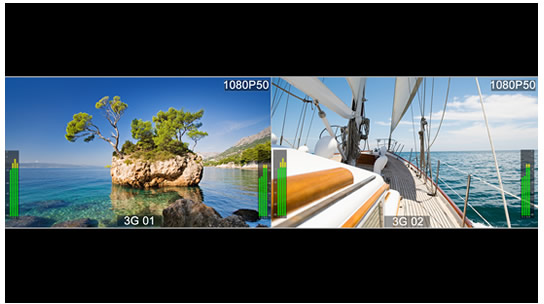 PaP - Picture and Picture
Picture and Picture de sus señales SDI con todos los scopes y ajuste de tamaño de imagen.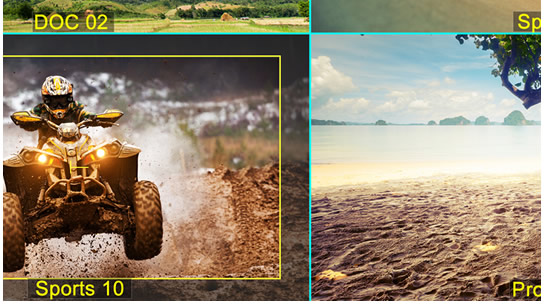 Color de Borde y Texto seleccionable
Color de Borde y texto seleccionable. Colores disponibles: negro, blanco, rojo, verde, azul, cian, magenta, amarillo y 7 niveles de gris.


Encoder & teclado con Doble Funcionalidad
Encoder para navegar fácilmente a través del menú OSD, y teclas directas con doble funcionalidad (fija/configurable). Active [Fn] Mode para usar las teclas con sus configuraciones personalizadas y acceda a sus ajustes favoritos más rápidamente. Las luces de las teclas pueden desactivarse si es necesario para entornos oscuros.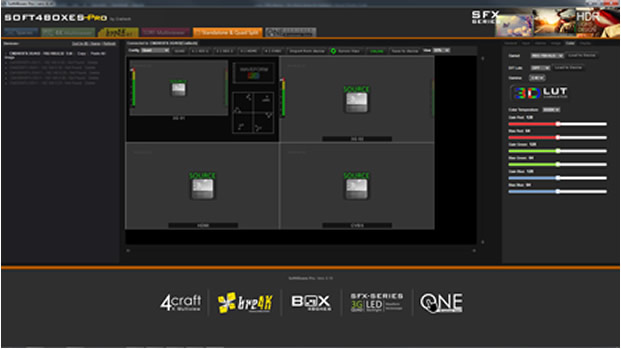 Soft4Boxes Pro Software de control
Soft4Boxes Pro es nuestro nuevo software para controlar los monitores de las series SFX (Stand Alone y quad-split). S4B PRO es una interfaz intuitiva y fácil de usar "drag & drop". * Haz click para más información!


LCD DISPLAY
- 1024 x 600 pixels LED Backlight display
- Brillo: 400 cd/m²
- Contraste: 500:1
- 176,176 Ángulos de visión totales
ENTRADAS DE VIDEO
- 2 x 3G/HD/SD-SDI Autosensing con loops activos
- 1 x HDMI
- 1 x Slot para modulo SFP
- 1 x CVBS
3G-SDI
- SMPTE 424M-2006 level A and Level B Dual Stream (B-DS)
- Formato: 1920x1080p (60, 59.94, 50)
- Longitud del cable: 85m Belden 1694A
- BNC Connector
HD-SDI
- SMPTE 274M and SMPTE 296M
- Formatos: 1080p (30, 29.97, 25, 24, 23.98, 30PsF, 29.97PsF, 25PsF, 24PsF, 23.98PsF) 1080i (60, 59.94, 50) 720p (60, 59.94, 50)
- Longitud del cable: 100m Belden 1694A
- BNC Connector
SD-SDI
- SMPTE 125M/259M
- Formatos: 480i (59.94) 576i (50)
- Longitud del cable: 250m Belden 1694A
- BNC Connector
CONECTOR GPIO
- Cierre de contacto a GND
DIMENSIONES
- CM089LSFX-3G (8.9" Monitor):
Dimensiones 222 x 175 x 61 mm
Peso 1 KG
REQUERIMIENTOS DE ENERGÍA
- 8.9" Monitor 12V DC (XLR Connector). Power consumption: 10W