Professional High Brightness 1500 cd/m2 LCD Monitor with built-in Quad Split and HDR Visualization
CM215BSL-3G4 is a cost-effective High Brightness 1500 cd/m2 21,5" IPS LED Backlight LCD Monitor with 4 x 3G/HD/SD-SDI Autosensing inputs and 4K downscale capability. With high quality 12 bit image processing engine, the CM215BSL-3G4 is a space-saving, fanless and energy-efficient hardware based compact LCD Monitor with built-in Quad-split (no PC and no hard-drive) with low processing delay. CM215BSL-3G4 integrates a keyboard with user configurable direct keys and encoder to navigate through the OSD menu and control all the professional features as UMD & Tally, Aspect Ratio Selection, Markers, Real time color Waveform and Vectorscope, 16 Channel Audio Level Meters, Alarms, Timecodes, backlight and color temperature adjustment,...

The LED backlight displays and our energy-efficient board design grant low temperature while working. The rugged and lightweight aluminium design and wide viewing angles displays, makes them easy to integrate. Display up to 4 3G SDI inputs with the best quality, all features and best price!


Display 4K signals at best price
Quad-Link SQD or 2SI 3G-SDI signals support (using downscale capability). Quad borders are removed and image adjusted to perfect display a 4K image!
HDR support and 3D LUT Display Calibration
HDR visualization (HLG, PQ, SLOG)
and
3D LUT
Color Management options for accurate reproduction of all standard sources (Rec709, EBU, SMPTE-C and DCI) and custom color spaces. With our
tetrahedral LUT interpolation engine
of 4.913 points (17x17x17) that offers a higher degree of precision for accurate reproduction. All monitors are factory calibrated using LightIllusion`s LightSpace CMS.
Diseño compacto y ligero
La serie SFX-3G4 tiene un diseño ligero y resistente en aluminio con teclado frontal configurable por el usuario y con acceso directo a la opción Quad-Mode o pantalla completa de cada una de las entradas. Con un procesado de imagen de 12 Bit de alta calidad, estos monitores ofrece un retardo de procesado mínimo, el mismo delay que en un monitor standalone. Todos los monitores SFX-3G4 integran pantallas de retroiluminación LED con ángulos de visión totales y nuestro diseño de placa de bajo consumo garantiza una baja temperatura mientras trabajan. La orientación de los conectores hacia abajo ofrece un diseño realmente delgado, lo que permite integrar estos monitores en espacios críticos. Todos los monitores de 18,5 "a 23,8" son compatibles con VESA 100, soportes de sobremesa y rack 19" disponibles. Los monitores de 32" y 42" son compatibles con VESA 200.


Máxima flexibilidad y Mínimo delay
Seleccione entre Quad View o pantalla completa de cualquiera de sus fuentes. En el modo Quad cada cuadrante puede mostrar las fuentes con formato diferente (1080i50Hz, 1080p25Hz, ...), y puede mostrar hasta 16 canales de audio level meters de audio embebido, monitor de forma de onda y vectorscopio a tiempo real (SDI 1 y SDI2), timecode ... Cada ventana puede ajustar el tamaño de la imagen en Quad view y pantalla completa, lo que permite localizar los scopes dentro o fuera de la imagen. Todos estos ajustes se pueden realizar con el menú OSD o de forma remota utilizando nuestro software de control Soft4Boxes Lite. Todas estas propiedades con el mismo delay que un monitor profesional (menos de 1 frame delay, sólo 20 ms)!


Quad View
Full screen View
Image resize capability in Quad and Full screen View

All professional tools and features you need
Estos monitores disponen de todas las características profesionales tales como UMD y Tally, Blue Only, Relación de aspecto seleccionable, marcadores, monitor de forma de onda y vectorscopio a tiempo real (SDI 1 y SDI 2), 16 canales Audio level meters, alarmas, timecode, ajuste de backlight y temperatura de color (5600K, 6500K , 9300 K, y la ganancia RGB y el ajuste Bias),... Toda la gama SFX-3G4 integra teclado frontal con teclas configurables por el usuario y encoder. Cualquier ajuste del menú puede configurarse en una de las teclas directas, para acceder a las funciones más rápidamente, la iluminación de las teclas se puede desactivar si es necesario para entornos oscuros.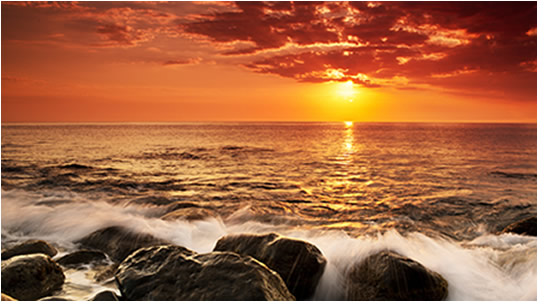 HDR Pre-visualization
HDR Pre-visualization (HLG, PQ, SLOG) with tetrahedral LUT interpolation engine of 4.913 points (17x17x17)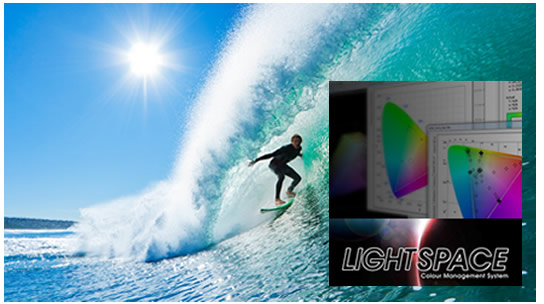 3D LUT
3D LUT Color Management options for accurate reproduction of all standard sources (Rec709, EBU, SMPTE-C and DCI) and custom color spaces


4K Format Support
Soporte Quad-Link HD-SDI (usando la capacidad downscale y sólo disponible en referencias con paneles de resolución 1920x1080). Los bordes de la configuración Quad se eliminan y la imagen queda perfectamente ajustada para mostrar una imagen 4k.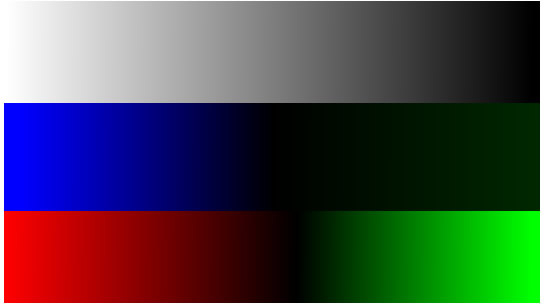 Procesado de imagen a 12 bit
Procesado de imagen a 12 bit de calidad superior que ofrece degradados suaves y sin bandas.


Marcadores
Gran variedad de marcadores y security areas disponibles con selección de color y nivel de transparencia de cortina. Posibilidad de personalizar su marcador si los marcadores estándar no se adaptan a sus necesidades.


Ajuste de temperatura de color y Gamma
Ajustes de colorimetría broadcast profesional, con corrección de gamma y selección de temperatura de color (5600K, 6500K, 9300K y User con ajustes RGB, Gain y Bias)


Blue, Red and Green Only, y Monochrome
Blue Only, Red Only, Green Only, Blue All, Red All, Green All, Monochrome y Inverse.


16 Canales Audio Level Meter
Muestre hasta 16 canales Audio Level Meters con un amplio rango de opciones (Todos juntos, separados en pares-impares,.. Nivel amarillo y rojo seleccionable y 2 tamaños diferentes disponibles.


Monitor de onda y vectorscopio
Monitor de onda y vectorscopio a tiempo real. Monitor de onda seleccionable entre RGB, R, G, B, YCbCr, Y, Cb, Cr y 2 tamaños distintos de los scopes. Coloque sus scopes donde quiera en cada uno de los quadrantes.


Timecode e Información de formato
ATC Timecode e informacion de formato de video en pantalla


Alarmas
Alarmas en pantalla de video y audio con color y tiempo seleccionable. No Input, Black Image, No Audio, Silence.


Tally y UMD
Tally Rojo, Verde y ambar y 16 caracteres UMD compatibles con TSL 3.1 y TSL 5.0. Tres modos de tally disponibles: Square, Border y UMD (pueden activarse todos a la vez)


Encoder & teclado con Doble Funcionalidad
Encoder para navegar fácilmente a través del menú OSD, y teclas directas con doble funcionalidad (fija/configurable). Active [Fn] Mode para usar las teclas con sus configuraciones personalizadas y acceda a sus ajustes favoritos más rápidamente. Las luces de las teclas pueden desactivarse si es necesario para entornos oscuros.


Color de Borde y Texto seleccionable
Color de Borde y texto seleccionable. Colores disponibles: negro, blanco, rojo, verde, azul, cian, magenta, amarillo y 7 niveles de gris.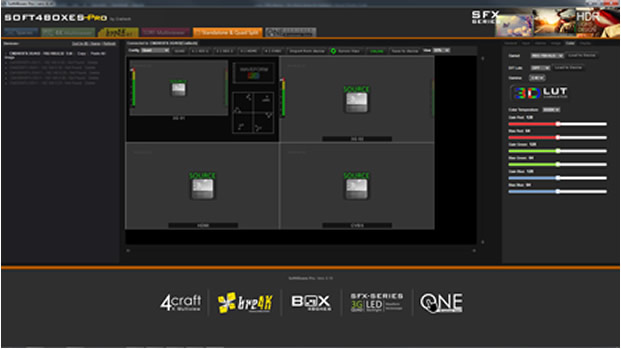 Soft4Boxes Pro Software de control
Soft4Boxes Pro es nuestro nuevo software para controlar los monitores de las series SFX (Stand Alone y quad-split). S4B PRO es una interfaz intuitiva y fácil de usar "drag & drop". * Haz click para más información!


- 21.5" IPS LED Backlight LCD Monitor
- Quad Split integrado
- 4 entradas 3G/HD/SD-SDI
- Puramente basado en Hardware (Sin Pc, Sin disco duro)
- Ahorro de espacio, sin ventiladores, eficiencia energética y ligero diseño en aluminio
- Robusto sistema para una fácil integración
- Procesado de imagen a 12 bit con bajo retardo de procesamiento
- Control rápido: Teclas configurables por el usuario y encoder
- Ajuste de brillo, contraste y saturación
- Ajuste de temperatura de color (5600K, 6500K, 9300K and User (R, G, B Gain and Bias adjustment))
- Gamma correction
- Blue Only / Monochrome
- Selección de relación de aspecto (4:3, 16:9)
- Marcadores y áreas de seguridad
- ATC Time code
- Alarmas en pantalla: No audio, Silence, No input y Black image
- Monitor de onda en tiempo real (Seleccionable RGB, R, G, B,
YCbCr, Y, Cb, Cr) y vectorscopio (SDI 1 y SDI 2)
- 16 Canales de Audio Level Meters (embedded audio)
- 16 caracteres UMD e informacion de formato de video por entrada
- Tally y UMD compatible con TSL 3.1 y 5.0
- Software de control gratuïto fácil de usar drag and drop y actualizaciones de firmware por USB
LCD DISPLAY
- 1920 x 1080 pixels LED Backlight display
- Brillo: 1500 cd/m²
- Contraste: 1000:1
- 178,178 Ángulos de visión totales
ENTRADAS DE VIDEO
- 4 entradas 3G/HD/SD-SDI
3G-SDI
- SMPTE 424M-2006 level A and Level B Dual Stream (B-DS)
- Formato: 1920x1080p (60, 59.94, 50)
- Longitud del cable: 85m Belden 1694A
- BNC Connector
HD-SDI
- SMPTE 274M and SMPTE 296M
- Formatos: 1080p (30, 29.97, 25, 24, 23.98, 30PsF, 29.97PsF, 25PsF, 24PsF, 23.98PsF) 1080i (60, 59.94, 50) 720p (60, 59.94, 50)
- Longitud del cable: 100m Belden 1694A
- BNC Connector
SD-SDI
- SMPTE 125M/259M
- Formatos: 480i (59.94) 576i (50)
- Longitud del cable: 250m Belden 1694A
- BNC Connector
CONECTOR GPIO
- Cierre de contacto a GND
ETHERNET
- Conector RJ-45

CONECTOR USB
- Actualización del sistema
DIMENSIONES
- CM215BSL-3G4 (21,5" Monitor with build-in Quad Split):
Dimensiones 520 x 310 x 70 mm.
Peso 4.5Kg


REQUERIMIENTOS DE ENERGÍA
- 21.5" Monitor 12V DC (XLR Connector). Power consumption: TBD