- 4K Multiviewer system
- Hardware based (NO Pc, NO hard-drive)
- 4 Full HD HDMI inputs
- 1 HDMI 4K output
- High quality image processing engine with low processing delay
- Quick control: encoder
- Aspect Ratio Selection (4:3, 16:9)
- Markers and safety areas
- No audio, Silence, No input and Black image on screen alarms
- 8 Channel Audio Level Meters (embedded audio)
- Real time color Waveform (Selectable RGB, R, G, B, YCbCr, Y, Cb, Cr) and Vectorscope per inputs
- Selectable format of Audio level meters (Vertical or Horitzontal)
- 16 characters UMD and video format information per input
- Tally and UMD 5.0 compatible
- Selectable border, text color
- Free user friendly drag and drop control software and firmware update by USB
- SNMP Compatible system
- Space-saving, fanless, energy-efficient and lightweight aluminium design
Professional broadcast adjustments
These multiviewer have all professional features and adjustments as UMD and Tally, Aspect Ratio Selection, Markers, Real time color Waveform and Vectorscope per input, 8 Channel Audio Level Meters, Alarms,...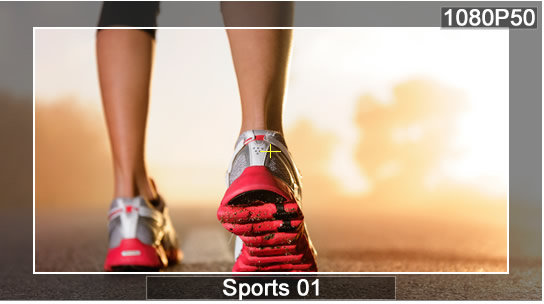 Markers
Wide range of markers and security areas are available with line color and curtain transparency selection. A User Marker is available if any of standard markers fits your requirements.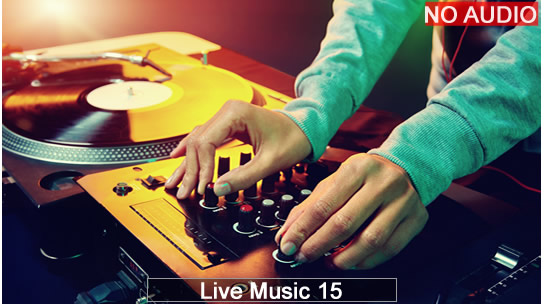 Alarms
On screen video and audio alarms with selectable color and time selection. No Input, Black Image, No Audio, Silence.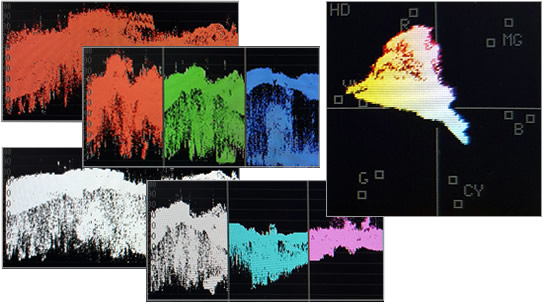 Waveform & Vectorscope
Real time color Waveform and vectorscope. Select between RGB, R, G, B, YCbCr, Y, Cb, Cr Waveform and two different sizes of scopes. Locate the scopes anywhere on the source quadrant.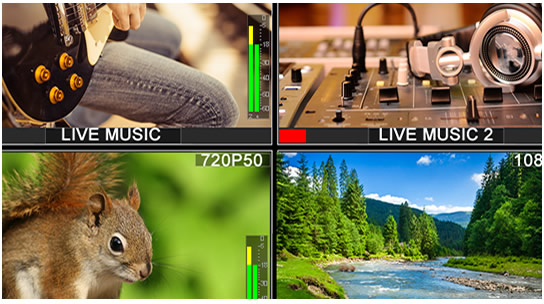 Border & Text color selection
Selectable Border and Text color. Available colors: black, white, red, green, blue, cyan, magenta, yellow and 7 grey levels.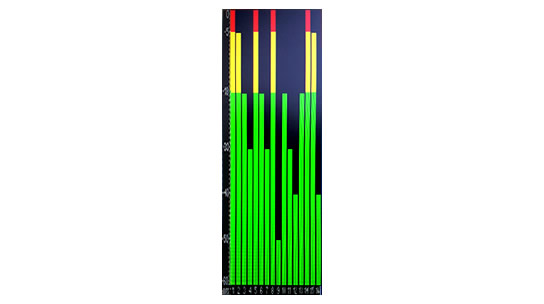 8 Channel Audio Level Meter
Display up to 8 Channel Audio Level Meters with a wide range of options (All together, Separate in pairs-odds,.. Selectable Yellow and Red color level and two different sizes.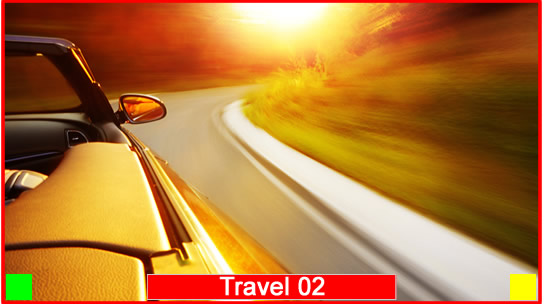 Tally and UMD
Red, Green and Yellow tally and 16 character UMD compatible with TSL 3.1 and TSL 5.0. Three tally modes available: Square, Border and UMD (all can be activated together)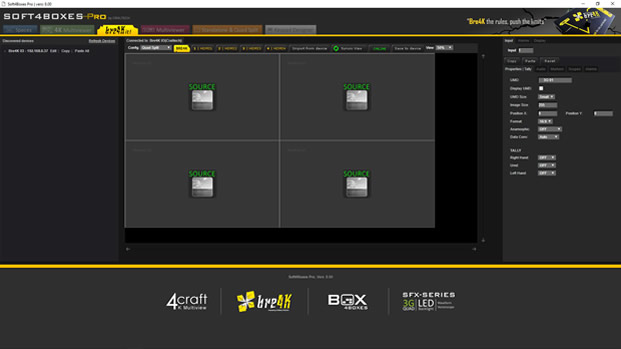 Soft4Boxes Pro Control Software
Soft4Boxes Pro is a software to control our Multiviewer Monitors and Video Processors. S4B PRO is an intuitive and user-friendly "drag & drop" control software.
* Click here for more information!